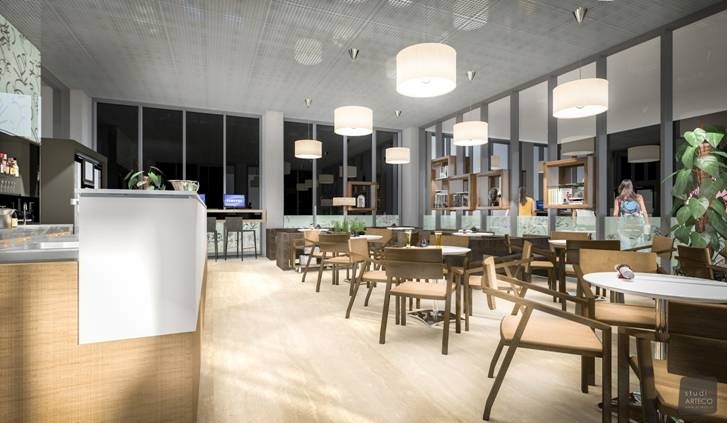 A good book likes a good company. Enjoy it with coffee and some of the most spectacular sights of Celje.
Exquisite Miško Knjižko Café and Sweet Shop is a part of Osrednja knjižnica, located on a sunny spot near the promenade of Savinja. It is a place where you can enjoy your cup of coffee while feasting your eyes on incredible sights of Celje Old Castle, Celje Park, archaeological park, new bridge across Savinja and legendary statue of "Splavar". It is a place your children will love, as well./p>
Strong and aromatic coffee of different aromas is prepared to make your day and you can indulge in it alone or with friends. Daily newspapers are available for you, as well. Excellent coffee in the heart of knowledge is not our sole specialty. Juicy and refreshing desserts, chocolate lollypops for children, muffins, ice-cream and cakes of all shapes and tastes are attractive for the eye and addictive for the taste.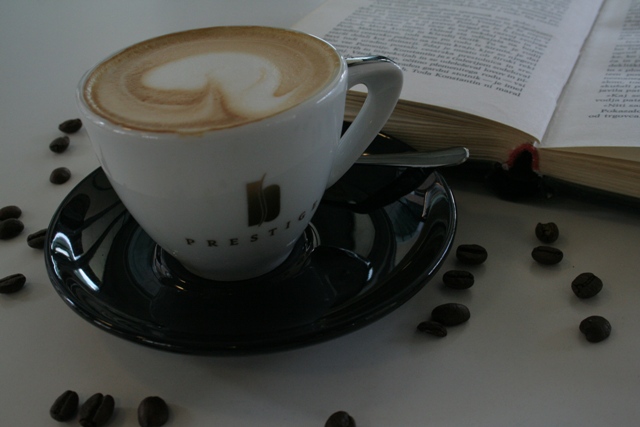 Did you know that coffee has inspired poets and writers for ages?
To this day coffee has remained one of the most appreciated beverages, clouded in a mysterious veil of its rich culture. Having a coffee is not only drinking it – it is a sociable event and an irreplaceable ritual for many. It is a relaxation – a short break before or after a busy day.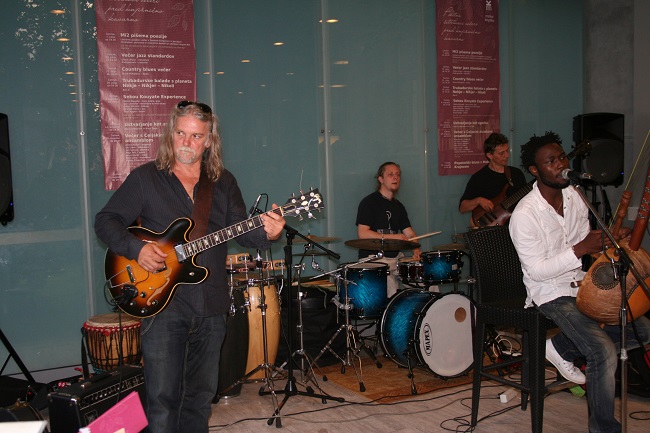 The inviting café terrace hosts music concerts and other cultural events every Thursday in summer. Check our EVENT site to see, what we prepared for you.
If you want to organize a meeting at our café our friendly and helpful staff will help you with all the necessary.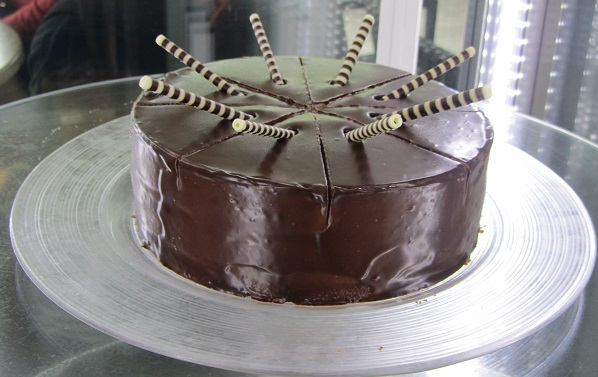 You can contact us via e-mail This email address is being protected from spambots. You need JavaScript enabled to view it.,
or call 03/426 17 52
Gallery